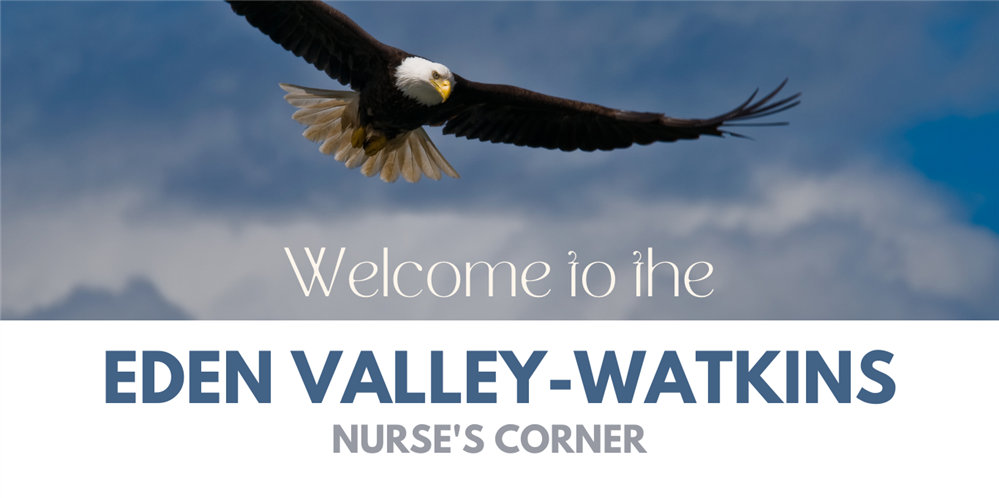 Eden Valley-Watkins School's Health team collaborate with educational and support services within the school to promote student health and maximize student achievement. The District Nurse and Nurse Assistant work together to provide an array of services. We strive to meet students' physical, social and emotional health needs, as well as promote the health and safety of the entire school community.


Health Services provided include:

First-aid
Vision/Hearing Screening
Acute/Chronic Illness Management
Scoliosis Screening
Medication Management
Individualized Health Plans

EXCITING NEWS!

The Nurse's office is implementing a new health information system to document office visits, medication administration, immunizations, and hearing and vision screenings. Although we will call first, you may see communication from the email alerts@eduhealthsystem.com with a friendly note from us indicating we tried to call if we were unable to reach you or if there is something we need to communicate non-emergently. Please note health forms must be updated every school year. You can download the Health Information Form and return it to the nurse's office or email to cbirr@evw.k12.mn.us or rwirtzfeld@evw.k12.mn.us.
Quick Links to Health Services